Did you know
we give out loads of free stuff every day?
Click here to Sign Up
and receive access to free
tips
and
immediate free access to our membership site
.
Terms and Conditions
Please Read
The user hereby agrees that this program is designed solely for self-improvement, learning, aid in motivation, relaxation, and experimentation. This program is not intended as a replacement for medical or psychological treatment. No medical claims are intended express or implied.
The user assumes all risks in using the program, waving any claims against Media for Your Mind, Inc. and its affiliates for any and all mental or physical injuries.
In no case will Media for Your Mind, Inc. or other endorsers or distributors of this program be liable for chance, accidental, special, direct or indirect damages resulting from use, misuse or defect, instructions or documentation.
The parties shall attempt to resolve all disputes arising out of this agreement in a spirit of cooperation without formal proceedings. Any dispute which cannot be so resolved (other than a request for injunctive relief) shall be subject to arbitration upon written demand of either party. Arbitration shall take place within forty-five days of the receipt of the written demand, in Concord, Massachusetts or at another location (or in whole or in part by phone or other means) if the parties so agree. The arbitration shall take place before an arbitrator chosen as follows: The parties shall each choose a representative, and the representatives shall choose an arbitrator. The arbitrator shall schedule an informal proceeding, hear the arguments, and decide the matter. Each party shall pay half the costs of the arbitration proceeding. The arbitrator shall not have the authority to award punitive damages or any other form of relief not contemplated in this Agreement. Regarding each issue submitted to arbitration, the decision shall be accompanied by a written explanation of the basis upon which it was arrived at. Judgment upon the award, if any, rendered by the arbitrators may be entered in any court having jurisdiction thereof.
Privacy Policy
Is my credit card secure?
Your credit card transactions are secure. All on-line orders are encrypted and sent through our secure server, using SSL technology to prevent information from being intercepted.
Confidential information such as your credit card number will be used only to fulfill your order. To protect your privacy, we will ask you to enter your credit card number and expiration date each time you place an order with us. This way, even if someone else accesses the account information stored on your computer, they won't be able to use your credit card.
What about my personal information?
When you place an order, fill out a survey or sign up for information, we may ask for your name, address, telephone number, e-mail address and so forth.
Your information is used solely for verifying your identity, for processing your order and for delivering any communications you have requested. We do not share, rent or barter any of your personal information. We will not disclose any personal information unless required by law to do so.
What about e-mail?
Information contained within general e-mail inquiries sent to [email protected] is used solely for the purpose of responding to your inquiry. Your request for information or a product may be entered into a general database to help us track requests from customers.
We will send you information by e-mail, if you have requested it or are a member of the DaVinci Method's E-mail Exclusives. We will always give you the opportunity to be removed from our e-mail mailing list.
Do you use cookies?
Yahoo! uses cookies and we also reserve the right to use cookies to track visits, keep your account information up-to-date, and estimate audience size. The information collected by cookies is anonymous so we don't know who is doing what, we just know how many people in general visit certain pages of our site. This helps us to better understand our market and provide the best service to you, our customer.
"Kicking ass on the rebroadcast of the show tonight!
Listening to a rebroadcast of the show with your segments while driving. My girlfriend was extreeeeeeeeemley impressed...couldn't stop talking about the issues you discussed.
We are both looking forward to reading the book."
~ Charles Adler
Radio Talk Show Host of Adler Nation
Top Nationally Syndicated News Talk Show in Canada
Over 1 Million Loyal Listeners
Money-back Guarantee...
We have so much faith in The DaVinci Method's ability to transform your life and improve your chances of success, that it comes with a full 30 Day 100% Money Back Guarantee! All of our products are risk-free offers. If you are not satisfied simply return the product within 30 days of your purchase and we will gladly refund your money.

Got Questions?
The DaVinci Method
Get It Today!

NEW!
Unabridged MP3 AudioBook Version Now Available!

Retail Price: $39.95
On Sale Today! $29.95



Your Order Includes a 30-Day
100% Money-Back Satisfaction Guarantee.
---
Ship the Book.
(Get The DaVinci Method in the Mail)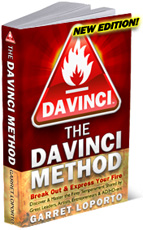 Get your own paperback copy of The DaVinci Method. Plus, get The DaVinci Method, Think & Grow Rich and The Game of Life e-Books.

Retail Price: $34.95
On Sale Today! $24.95



Your Order Includes a 30-Day
100% Money-Back Satisfaction Guarantee.
---
Just Download It.
( & Save $10 )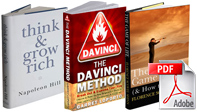 Start Reading The DaVinci Method Right Away!
Plus you save $10 with this download ONLY option. Includes:



The DaVinci Method
260 page PDF e-Book


Think & Grow Rich
304 page PDF e-Book


The Game of Life
84 page PDF e-Book

Retail Price: $29.95
On Sale Today! $19.95



Your Order Includes a 30-Day
100% Money-Back Satisfaction Guarantee.
---
Psychoactive Sound™
Peak experiences at the touch of a button!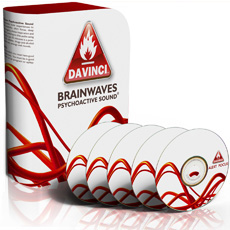 RETAIL PRICE: $297.95
ON SALE TODAY!

Get the Instant Downloads for $79.95!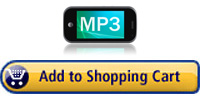 OR Get CDs Shipped to You for $111.95!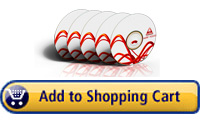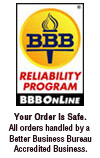 All Orders Includes a 30-Day 100% Money-Back Satisfaction Guarantee.